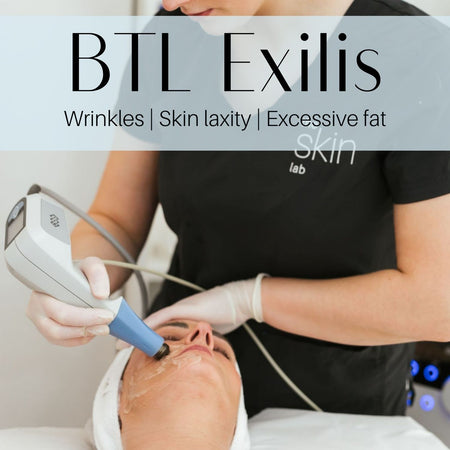 The Skin Lab
BTL Exilis (4 sessions)
This product is currently unavailable.
---
Description
Are you looking to lose stubborn fat on areas of your body? Are you looking to tighten up some loose skin? Do you have wrinkles that you want to just be gone?
If your answer is yes to any of the above then The Exilis Ultra 360 treatment is for you! Say goodbye to your double chin, bingo wings, muffin top, stretch marks with the award winning Exilis Ultra 360 exclusively at The Skin Lab.
This is the first device ever to combine ultrasound and radiofrequency to treat wrinkles, skin laxity and excessive fat in every area of your body.
This treatment may be used for the face and the body and is suitable for women and men of all ages, with no BMI or skin type limitations.
Free delivery On orders over €100
Expert Advice 15+ years of experience
VIP Rewards Join our exclusive club
Guaranteed Irish Supporting sustainable jobs