Aesthetic Results
Advanced skincare: from clinically proven treatments to products
Free delivery On orders over €100
Expert Advice 15+ years of experience
VIP Rewards Join our exclusive club
Guaranteed Irish Supporting sustainable jobs
POPULAR THIS MONTH
Take a look at some of our best-selling skincare products and treatments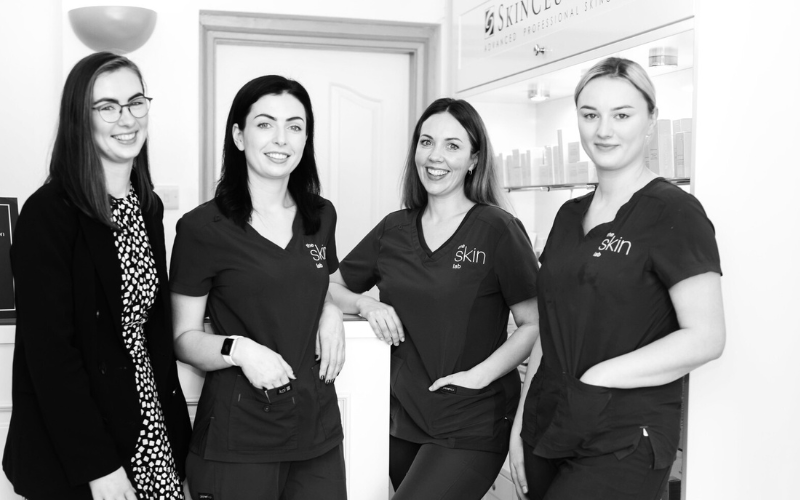 Welcome to The Skin Lab!
We are a leading laser and aesthetic clinic located in Killarney. All of our treatments are FDA approved and we focus on delivering real clinical results.
At The Skin Lab, we are dedicated to helping our clients achieve their best skin health and solve any skin concerns they may have. We use only the best, medical grade lasers and clinically proven cosmeceutical skincare treatments to ensure that we deliver the best results possible.
We understand that some of our treatments may seem technical and overwhelming, but our team is here to help guide you through the process and determine what exactly is best suited for your skin needs and goals.
If you are interested in improving your skin and addressing any concerns you may have, we encourage you to visit us for a consultation. Thank you for choosing The Skin Lab.
Book an appointment
---
Our friendly team are on hand to help you with your journey.
Services
At The Skin Lab Aesthetic Clinic
We have the best tools and products to help you take care of your skin. Our clinic uses the latest in cosmeceutical and dermal science devices, which means we use advanced products and techniques to help improve the health and appearance of your skin.
We have a lot of experience in helping people with their skin concerns, which is why we are one of the best skin care clinics in Munster. Our treatments are easy and don't require a lot of time to recover, so you can get back to your normal activities quickly.
If you want to take care of your skin, we encourage you to visit us for a consultation.
Clinically Proven
Paraben Free
Non-Invasive
Results Driven
Safe Effective
---
Shop online for skin care supplies
Featuring some of the world's biggest brands, you're in good hands at The Skin Lab.
Latest from SkinCeuticals
Here are the very latest products from SkinCeuticals! Take a look today.
I can't recommend them highly enough.
I've been going to The Skin Lab in Kerry for 3 years having suffered with Adult Acne for 8 years. I've been to many Aestheticians and Dermatologists but none have come close to The Skin Lab. The level of knowledge Claire has is unbelievable and they genuinely want you to see results so they will not let you buy or try a treatment they know won't work for your issue. I can't recommend them highly enough.